Professionally Installed Windows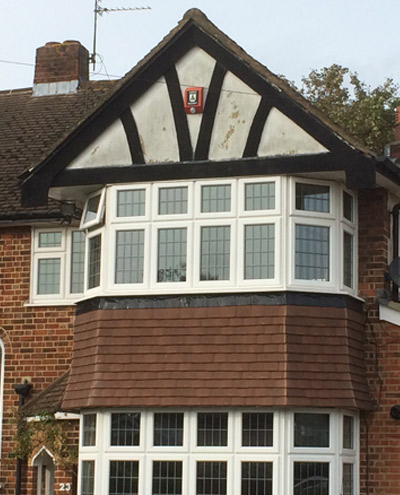 Installing new windows in your home is an investment that will reap major benefits in the long term. Windows are not only an easy and simple way of giving your property a refreshed, stylish new look, but they also offer increased security for your family and your home. Our industry-leading windows are energy efficient, saving you money on your heating bills, while also containing built-in ventilation locks that will allow your home to be cool and refreshing even at the peak of the summer's heat. Additionally, all our windows use intelligent, 'easy-clean' hinges which make cleaning your new glass both easy and simple.
Whether you want to replace your existing windows with a set of more modern, stylish ones that will reduce your carbon footprint or if you want to revamp your home with a complete style update, we have the expertise and products to deliver what you need. Our bespoke service is matched by an ability to offer our clients an extensive range of windows of different styles, finishes and colours, and we will go all out to give you exactly what you are looking for. Since we do spoil you for choice, we have identified some of our most popular windows for you to consider.
Standard frame windows
A popular choice among homeowners, Professional Glazing Solutions offer standard frame windows in wood, aluminium or UPVC frames with a range of grains and finishes. View more here.
Sash windows
Although traditionally used in period homes, sash windows also provide a touch of elegance and class to modern homes; we offer sash windows in timber, aluminium and UPVC. View more here.
Tilt and turn windows
A functional style of window that allows maximum light and ventilation, tilt and turn windows are available in timber, aluminium or UPVC and in a variety of grains and finishes. They are suitable for a wide range of properties. View more here.
Aluminium windows
If you require durable, strong, low maintenance windows that offer optimum security, aluminium windows are ideal for you. This type of window is extremely weather-resistant and is available in a number of finishes from the standard white window to more elegant finishes such as mahogany or golden oak. View more here.
Timber windows
Wooden windows are pleasing on the eye and are highly durable when properly maintained. We source only high-quality timber that offers excellent insulation properties, strong security and the versatility to complement almost any home. View more here.
Triple glazed windows
Our triple glazed windows ensure a warmer, quieter and safer home. We use high-quality UPVC frames that are incredibly weather-resistant and will keep the elements out during the winter months.
If you would like more guidance on the windows we offer, please get in touch with us to discuss your options. View more here.